February 8 – April 14, 2019
Spring Break Hours: CLOSED March 23–24; OPEN March 25–31

Guest curator Roberto Lugo knows the frustration of being artistically pigeonholed by the color of his skin. More Than That: Diversity within Diversity brings together artists of color working in a multiplicity of genres and forms that defy cultural expectations frequently imposed upon artists of color. Lugo explains, "the artists invited not only represent artists of color currently working in ceramics, but the diversity of discourse taking place within our communities." Presented concurrently with the 53rd annual NCECA conference in Minneapolis, Minn., this exhibition embodies Claytopia's conception of a "restless yearning for a more livable, just and meaningful world." Exhibiting artists include Paul Briggs, Syd Carpenter, Morel Doucet, Ezenwa, Courtney Leonard, Roberto Lugo, Malcolm Mobutu Smith, Sana Musasama, Autumn Wallace, and Diego Valles. Creating socially engaged work, these artists push the field of ceramics to participate with the communities in which artists find themselves.
This exhibition is generously supported by the Glen H. and Shirley Beito Gronlund Annual Exhibition Series Fund, St. Olaf College.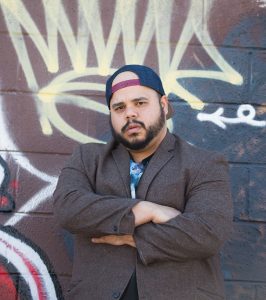 ABOUT THE CURATOR
Roberto Lugo is an American potter, social activist, spoken word poet, and educator. Lugo's work draws together hip-hop, history and politics into formal ceramics and 2D works. Born in Kensington, Philadelphia to Puerto Rican parents, Lugo began his career as a graffiti artist before discovering ceramics. Lugo holds a BFA from the Kansas City Art Institute and an MFA from Penn State. He has exhibited internationally and has work in the collections of the High Museum of Art, Philadelphia Museum of Art, and more.
EVENTS
Opening Reception
Thursday, February 21, 2019
7–9 p.m. with remarks at 7:30 p.m.
Flaten Art Museum, Center for Art and Dance
"WE" Project presents Traveling Perspectives
Thursday, February 28, 5:15 – 5:45 p.m.
This site-specific work centers movement in an interdisciplinary dialogue about learning and living that connects individual and collective experiences. Students Yuhe Zhen, Zhenning Wang, Catreena Nunez, Khanthida Mounivong,  Kgomotso Magagula, and Emily Johnston will perform with Visiting Assistant Professor of Dance Arneshia Williams in the gallery. This piece interweaves the academic discipline of Dance with several themes across Visual Art, Race and Ethnic Studies, Religion, and Gender and Sexuality. Following the performance, join performers for a discussion. The "WE" Project is sponsored by To Include is To Excel and the St. Olaf College Dance Department.
Images courtesy of the artists:
Paul Briggs
Roberto Lugo
Sana Musasama
Autumn Wallace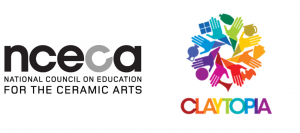 The National Council on Education for the Ceramic Arts is a dynamic organization that inspires global advancement and appreciation of the field through programs, exhibitions, opportunities and resources
Portrait of Roberto Lugo by Leah McDonald