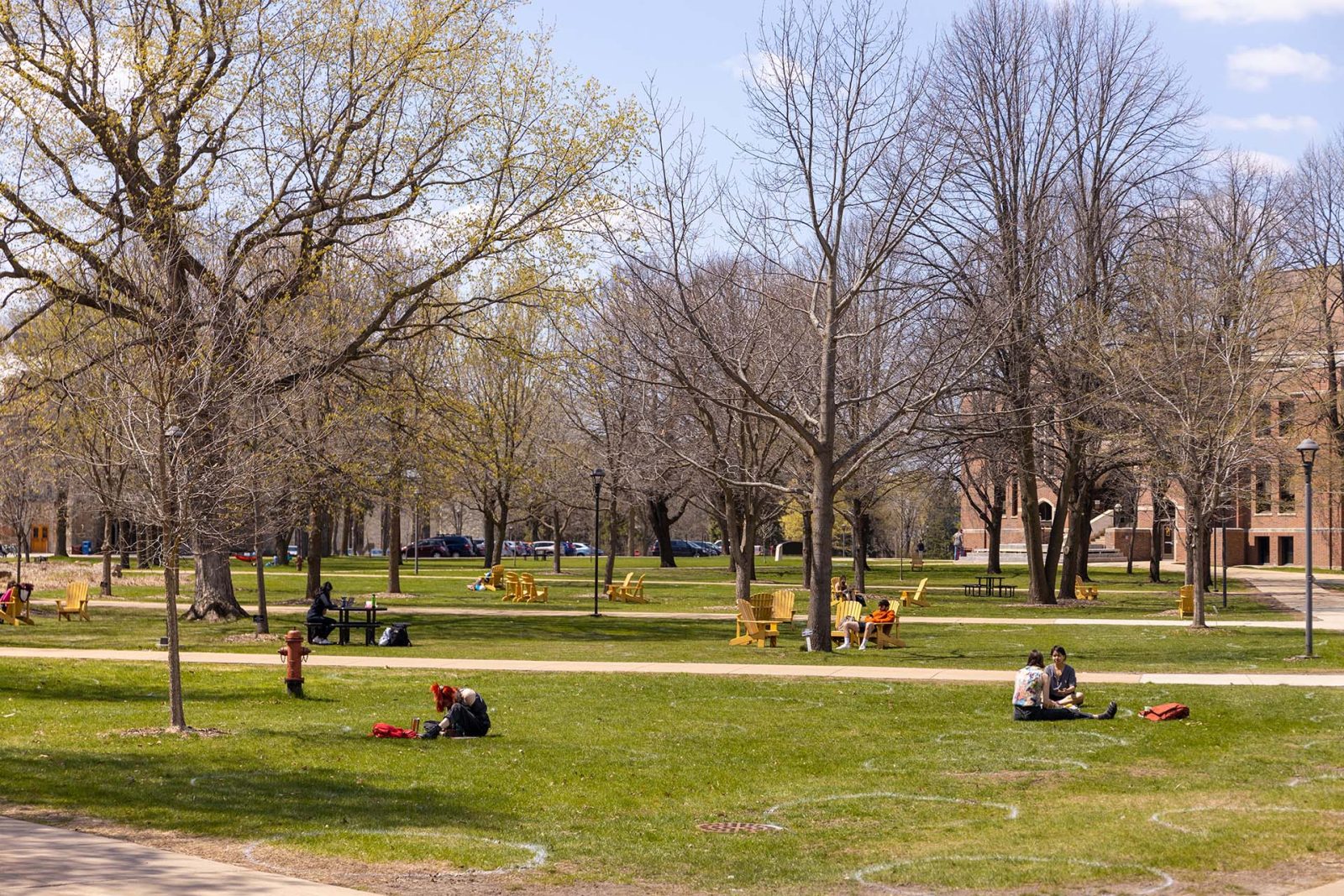 During the COVID-19 pandemic, the Title IX Office is available for virtual services and meetings throughout semesters and during breaks. For assistance, email titleix@stolaf.edu or book an appointment with the Title IX Coordinator here.
---
St. Olaf College is committed to a respectful, safe, and healthy environment and does not tolerate sex discrimination, sexual harassment, or sexual misconduct in any form. Prohibited behaviors include, but are not limited to, unwelcome sexual conduct or communication, rape and other forms of sexual assault, domestic violence, dating violence, and stalking. These behaviors are not only violations of an individual's rights and dignity, but are also attacks on our college community and violations of college policy. In addition, some forms of these behaviors are crimes.
St. Olaf is also committed to promptly, impartially, and equitably addressing and resolving all reports of sex discrimination, sexual harassment, and sexual misconduct. When the college finds that such behavior has occurred it will take steps to stop the behavior, to prevent its recurrence, and to remedy its effects.
Use the navigation links above to learn more about the college's Title IX Policy, and to access information and resources to support anyone who has been affected by, knows of, or wants to help prevent an incident or pattern of behavior. There are many individuals you can contact with questions and concerns, beginning with the St. Olaf College Title IX Coordinator Kari Hohn (507‑786‑3465).
When a St. Olaf student, employee or guest reports sexual harassment, the College's main priority is to protect the safety and well-being of the members of our community.  In order to do so, we need individuals who report sexual harassment and those who participate in investigations into such reports to be honest and candid about the circumstance surrounding the report.  We do not want concerns about the College's alcohol and illicit drugs policy or COVID-19 community standards to cause individuals to either avoid reporting or to provide incomplete or inaccurate information during an investigation into such a report. Therefore, individuals who report sexual harassment and individuals who participate as a party or witness in an investigation into allegations of sexual harassment will not be disciplined by the College for violations of its Policies on Alcohol and Illicit Drugs and/or COVID-19 community standards that are disclosed during the reporting process or as a result of an investigation.