Led by David Schalliol, Professor of Sociology, and Molly Hanse, Curatorial Assistant in Performing Arts at the Walker Art Center | February 13-19, 2022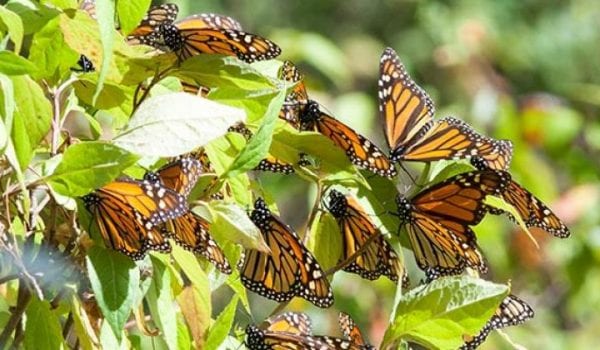 One of the most amazing phenomena in nature is the annual migration of Monarch butterflies southward from their breeding grounds in the United States and Canada to overwintering sites high in the mountains of southern Mexico.
Hundreds of millions of Monarchs fly along the Gulf Coast, or across the Gulf of Mexico, to eventually reach the belt of high volcanic mountains which stretches across the southern end of the central Mexican plateau.
At about a dozen isolated places within the high altitude forests of this zone, Monarchs pass the winter in gatherings that can exceed 2 billion individual butterflies.
Join us to stand amid the fir-covered mountains and witness this awe-inspiring spectacle firsthand as the monarchs flutter, dip, and swoop overhead.
Highlights
Hike or ride horseback to three different monarch reserves in Michoacán, where millions of individual monarch butterflies gather.
Photograph the dramatic colors of the butterflies as they hang in clusters from the trees, drink from streams, feed on wildflowers, and soar in the air above.
Visit the pyramids at Teotihuacán, one of the most architecturally significant Mesoamerican sites of pre-Columbian times.
Spend time exploring colonial Angangueo, which was once a mining town but now derives most of its livelihood from butterfly ecotourism and agriculture.
See more details below and use the button above to register now.
This program was custom designed to combine hiking in spectacular locations with a wealth of fascinating history and archaeology.
This itinerary is subject to change. Travel demands flexibility. We will strive to balance adaptability with remaining on schedule. Please trust that, when it is not possible to follow the plan laid out below, your program leaders will work to find substitutions that retain the quality of this Study Travel program. Various details may be added or changed due to information obtained while making reservations, or perhaps on site, especially because of the weather. BLD indicate included group meals.
Sunday, Feb 13                                          USA – Mexico City                 Zócalo Historico Central Hotel (D)
Individual departures from the U.S., with likely arrival in Mexico City the same day. Upon arrival you will be met at the airport and transferred to the hotel located on the Zócalo in the heart of the historic center of the city. This evening meet in the hotel lobby at 7pm for a briefing orientation and welcome dinner.
Monday, Feb 14                                        Mexico City – Zitacuaro        Rancho San Cayetano (BLD)
We begin today with a short exploration of Mexico City. Embark on a walking tour of Zocalo, Cathedral, Templo Mayor and National Palace, with a boxed lunch provided. Then, depart for Rancho San Cayetano located near Zitácuaro. The hotel is located on 13 acres of beautiful countryside, surrounded by gardens and views of surrounding mountains. After our group dinner we'll gather for a briefing on Cerro Pelón and what to expect in the morning. Please note that it can get cold at night and in the early morning so it is recommended that you bring warm sleeping clothes.
Tuesday, Feb 15                                        Zitacuaro                                     Rancho San Cayetano (BLD)
After breakfast visit the Cerro Pelón reserve. This visit will being via horseback rental to the roosting site. Of the three reserves visited on the program, this one is the most challenging with a steeper hike and altitudes starting at about 10,400 feet. Depending on the location of the colony a 30 minute steep uphill hike maybe required after the horse ride. Cerro Pelón is the least known monarch reserve and because of the rougher conditions is it the least visited, so this will be a more intimate experience. A boxed lunch will be provided. Please note that there are no bathrooms in the reserve. You can choose not to visit Cerro Pelón and instead enjoy Rancho Cayetano and surrounding areas. The property is great for birding and a short walk will take you to Coatepec de Morelo which is home to the 16th century church, Iglesia de San Pancho and the market in Zitácuaro. If you wish to venture further you can visit the archaeological site at San Felipe Los Alzati (45 minutes drive from the hotel). Everyone will return to the lodge for group dinner and briefing on tomorrow's activities.
Wednesday, Feb 16                                 Zitacuaro – Angangueo           Hotel Don Bruno (BLD)
Early this morning check-out of the hotel and visit the Monarch site of El Rosario. This large overwintering colony normally contains well over 100 million adult Monarchs and has an excellent trail system winding through the fir-covered slopes on which the colony is located. Additionally, there is a nearby stream where the butterflies may fly at midday to drink water. At this time of year, they may take flight for an hour or more to get water or nectar before returning to their roost on the tree limbs or trunks. The hike to reach the colony may again reach up to 10,000 feet and will require hiking up the mountain. The hike will be at your own pace and birding can be done along the way. A portion of the hike can again be done by horseback rental. Once at the site the day will be spent enjoying the colony at our leisure, with a boxed lunch. Restrooms are located at the bottom of the mountain and not in the reserve. Then we'll depart for the colonial town of Angangueo, located high in the mountains in the state of Michoacán, about 100 miles west of Mexico City. Check in at Hotel Don Bruno. Group dinner, followed by a briefing at the hotel to prepare for tomorrow's activities.
Thursday, Feb 17                                      Angangueo                                   Hotel Don Bruno (BLD)
This morning visit Sierra Chincua, one of several nearby Monarch sites that are more isolated than El Rosario, which will be visited tomorrow. The journey starts with a hike up the mountain to about 10,000 feet. Horses will be available to rent for a portion of the trail. The cost is about $100 Mexican pesos, cash only. (See approximate exchange rates at xe.com/ict.) Some walking will be required; you will be able to walk at your own pace and stop and rest as needed, because once you reach the Monarch colony site, you will have the day to enjoy and photograph the spectacular colony. A boxed lunch will be provided to eat while at the site. Please note that the only restrooms in the reserve are located at the bottom of the mountain. After we descend, there will be a short time to buy souvenirs at the craft market located at the bottom of the mountain. If time permits we can visit the Alternare Center, which has more than 20 years of experience working with rural communities with the goal of helping conserve the butterfly habitat. They also teach sustainable farming techniques, the construction of adobe houses, wood-saving stoves and water conservation practices. Later this afternoon we'll take a guided walking tour through Angangueo town. Founded in 1792 the town served as a main mining center providing wealth for the area. Today the town derives its income from butterfly tourism and agriculture. Group dinner at the hotel.
Friday, Feb 18                                            Angangueo – Mexico City      Zócalo Historico Central Hotel (BLD)
After breakfast, we'll depart for the Mexico City area and the pyramids at San Juan Teotihuacán. After a group lunch near the pyramids, we'll have the afternoon to explore this world-famous archaeological site, which covers 32 square miles and contains many structures, including two large pyramids. The Pyramid of the Sun, at a height of more than 200 feet, is one of the largest structures created in the pre-Columbian New World. After time to explore the ruins on your own, we'll return to the hotel located on the Zócalo for a farewell group dinner.
Saturday, Feb 19                                       Depart                                                  (B)
Breakfast and departures. Hotel to airport transfers are included and will be coordinated based on flight times.
No butterfly makes a journey quite like the Monarch. These cold-blooded butterflies are unable to survive long winters, so millions of Monarchs migrate south every fall, seeking warmer temperatures. Migration is not uncommon for butterflies and moths; however no butterfly travels as far as the Monarch, which has been known to journey up to three thousand miles. Monarchs begin migrating south during the fall. Monarchs inhabiting the western states travel to California, while Monarchs from the east travel to the mountains of Mexico. (from holbrooktravel.com)
Few people witness this incredible feat. You can be a part of it.
Watch this great YouTube video to hear The SOUND of Millions of Migrating Monarchs from scientist and journalist Phil Torres.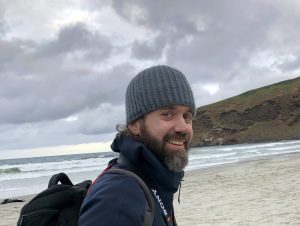 David Schalliol is an associate professor of sociology at St. Olaf College who is interested in how people connect with place. He uses photography and film in his research and teaching, including in courses like Visual Sociology and Urban Sociology, where he works with students to craft original projects about the world around us. David publishes and exhibits his work widely, including in festivals, museums, and galleries like the Chicago Architecture Biennial, the Centre Régional de la Photographie Hauts-de-France, and the Museum of Contemporary Photography. His most recent book, The City Creative: The Rise of Urban Placemaking in Contemporary America (co-authored with historian Michael Carriere), is about how local communities create their own redevelopment opportunities. Drawing from this book and his love of the outdoors, David is especially excited about the social and cultural issues intertwined with the monarch butterfly migration in Mexico. David earned his BA from Kenyon College and his MA and PhD from the University of Chicago.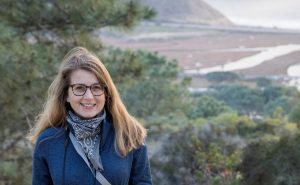 Molly Hanse is a nature enthusiast and a Curatorial Assistant in Performing Arts at the Walker Art Center. She spends her days planning and managing performances, community residencies, and artist travel — skills that should be helpful on this trip! In her free time, Molly enjoys all things outdoors, including bird watching, gardening, canoeing, and biking. Molly is currently enrolled in the University of Minnesota Extension's Minnesota Master Naturalist course, "Prairies and Potholes" and is interested in how migratory species like monarchs interact with the Midwestern environment. She has a Master's Degree in Arts Management/Public Policy from Carnegie Mellon University.
Alumni & Family Travel Director Heidi Quiram connected with Sandy Schmidt, Specialty Travel Consultant at Holbrook Travel, for insights into Holbrook's success, past, present, and future.
Please tell us a little about Holbrook Travel: your start, what kinds of programs you offer, your values.
Such a fabulous question and one I never tire of telling. Our founder Giovanna Holbrook began her company by taking an amazing group of intrepid travelers from her community in Gainesville, FL, to the Galapagos Islands in 1974, accompanied by leading scientists of Biology and Lepidoptera. It was not long before Holbrook had a presence in the eco-tourism business long before the term was coined, and brought people to various countries in Central and South America, as well as Western and Southern Africa. The offerings have widened over the years to some of the Asian and Pacific countries, as well as Iceland and both polar regions. And our new domestic travel options are amazing! Primarily, our company has been nature oriented, even drilling down to specific birding, photography, and garden tours that have been extremely well received over the years. As well, in 1985, Giovanna saved over 500 acres in the Sarapiqui Valley from being clear cut, and developed what is now one of the most famous eco-lodges in Costa Rica – Selva Verde Lodge. She is a legend in my eyes, and many, many others throughout the world.
Always and forever, Holbrook has been a company based on a true commitment to our mission statement, our love of the places we visit and for many of us consider our second home, and the integrity and family atmosphere of our company.
Have you been able to run group trips this year and if so, to what parts of the world?
Absolutely, our tours were running until early to mid-March, the last safely coming home from Colombia and the Galapagos Islands. But it was business as usual prior to that time, with tours from Antarctica to Mexico to Costa Rica. After that it came to a halt, of course, but we've been very busy speaking with travel planners, setting up future tours, and hearing from our individual travelers, whom we work with as well.
What do you hope the future of travel will look like? (I.e., how might the pandemic change travel for the better?)
I truly hope and trust that people have learned lessons from this crisis, will work together to tackle climate change for the sake of the planet like never before, and appreciate every opportunity they have to visit different indigenous cultures, soak in rich laden forests, and experience breathtaking landscapes that are all new to them, and need their love and support! This can be eye-opening at any age, and so needed in this time of social and environmental unrest.
What else would you like prospective St. Olaf travelers to know?
The Holbrook family atmosphere is something that is felt by our clients in many ways, and has proven over the years to elevate our welcome into numerous circles and opportunities internationally and locally. Please visit our website to learn more about us, watch our videos and webinars — especially valuable are the videos that Giovanna Holbrook is featured if you'd like to get to know our "soul" (keep in mind her lovely daughter Andrea is our President, so that "soul" part is very much in attendance!) — and feel free to make yourself known via email or phone, and especially via St. Olaf and Heidi Quiram, who have been fabulous partners on special departures in the past to Cuba and Costa Rica; we can't wait to have folks continue to register for the upcoming Madagascar and Monarchs in Mexico tours! And of course, we look forward to the future with our offerings for St. Olaf. Stay tuned — excitement is in the air!
This journey is for fit and active nature enthusiasts who wish to observe the billions of migratory monarch butterflies that overwinter in the Mexican highlands between November and March. You'll explore their habitats from two different bases in Michoacán, with overnight stays in Mexico City bracketing your 7-day trip.
Daily activities last for 5 or more hours. There are challenging excursions to butterfly colonies at altitudes of up to 10,400 feet. These involve steep uphill hikes of 30 minutes or more (hiking at your own pace), and require horseback riding for part of the way. Restrooms are only available at the base of the mountain.
Also included are walking tours in provincial towns and in Mexico City. Here, at the Teotihuacán archaeological site, you can choose to climb two pyramids: the largest is over 200 feet high with 248 steep steps.
November through March is the dry season, when temperatures fall between 68–77°F. Land travel is aboard private, air-conditioned motorcoaches.
You should plan on seeing your family physician or a travel doctor at least four to six weeks prior to departure, preferably earlier, to talk about routine vaccinations. For more information on travel health, see our General Health Information and visit cdc.gov or who.int.
Covid Information
As a condition of participation in this program all attendees must have received a COVID-19 vaccine and received a booster shot at least 2 weeks prior to attending the program. The Centers for Disease Control now say all adults can and should get a booster shot once they are six months past their second dose of the Pfizer or Moderna vaccines or two months past their single Johnson & Johnson dose. If, by departure time, you are not yet 6 months past your second dose or 2 months past your single J&J dose, you will not be required to have a booster. Because changing conditions may result in additional or different participation restrictions, we will strive to keep you promptly informed of any changes resulting from the ongoing pandemic.
If you develop symptoms or test positive for covid while traveling on this St. Olaf program:
we will expect everyone to follow the isolation and other protocols of the host country and will provide those to you prior to departure
our itinerary cannot be altered, so if it calls for the group to move to a new city/hotel, we will do so
group leaders cannot stay back with sick or covid-positive individuals
the injury and illness coverage provided with your program fee includes covid-related illness. Here is the language from the latest FAQs:
Is there coverage for COVID-19? (new as of 5/1/21)
Yes, participants diagnosed with COVID-19 would have the same coverage as if they had any other illness.
Is there coverage for pandemic quarantine? (new as of 5/1/21)
Yes, if the participant is required to quarantine while on a covered trip due to exposure to, or a confirmed case of a virus/illness due to epidemic/pandemic not requiring hospitalization, the policy would provide up to $5,000 of benefits for food and lodging. If the participant requires hospitalization, the basic emergency medical coverage would apply.
program Fee
Inclusions and exclusions vary from program to program. Please read the following information carefully.
The program fee is $3,529 per person. Based on double occupancy, it includes a Full-time tour manager/national guide • Discussions led by naturalists • Accommodations, meals, entrance fees, and activities listed in itinerary • Private vehicle transportation except airport transfers in your home town • Non-alcoholic beverages with meals • All tips/gratuities • Bottled water on the bus • Carbon offset • Departure tax • some limited medical coverage while overseas. For single occupancy, add $510.
Exclusions: Airfare to and from Mexico is not included. Participants are solely responsible for all expenses not specifically included in the program fee. Examples of excluded expenses are: Airfare between your home town and Mexico • Airport transfers in your home town • Any passport fees • Any recommended immunizations or vaccinations • Baggage insurance • Trip cancellation insurance above $2,000 lifetime coverage • Alcoholic beverages at group meals • Housekeeping tips • Porter tips, if you choose to engage them at hotels • Laundry • Dry cleaning • Phone charges • Room service or other items of a personal nature • Expenses incurred during free time or non-group activities • Meals not specifically included on program itinerary • Items not specifically listed above as included.
Payment schedule
Because of ongoing uncertainty surrounding COVID-19, it is possible that a program could be postponed. In such a case, while we will strive to make full refunds when we can, there are certain expenses that may not be refunded to either St. Olaf or the participant.
Deposit due:                          $500 upon registration
Refund if you cancel:          Full refund until February 12, 2021; $400 until November 9, 2021
Final payment due:             October 13, 2021
Refund if you cancel:          None, unless the program is full and your place can be resold
Cancellations must be in writing.
Read the program Terms and Conditions and Release and Waiver.
See this Entry & In-Country Protocols document created by our tour operator, Holbrook Travel. This document is, of course, highly subject to change with the shifting aspects of the pandemic. We'll keep you advised of changes as soon as we have them.
Review the latest information on recommended immunizations, visit the Centers for Disease Control (CDC).
Check your passport. Passports must be valid for at least the duration of your stay. As this requirement is subject to change at any time without notice, we recommend at least 6 months' validity. A passport card is not acceptable for entry to the U.S. by air.
U.S. and Canadian citizens must obtain a tourist card, also known as an FMM, to enter Mexico. The fee for this card is included in the cost of your flight. A separate FMM is required for each individual traveling (including children). To avoid delays in immigration, you may wish to complete and print this document prior to departure. Within 30 days of your departure, visit mexicotouristcard.com to obtain and print your tourist card. Should you lose or leave your document behind, you will still be able to obtain a form upon arrival.
If you are not traveling with a U.S. passport, please check with the Mexican Embassy for the requirements based on your nationality.
Prepare for your adventure by checking out a variety of resources, including frequently asked questions, general health information, included travel insurance, safety overview, and more.
This program is an official go
As a condition of participation in this program all attendees must have received a COVID-19 vaccine and completed the vaccination process at least 2 weeks prior to attending. Because changing conditions may result in additional or different participation restrictions, we will strive to keep you promptly informed of any changes resulting from the ongoing pandemic.
Meanwhile, feel free to purchase your flights. We strongly recommend you consider adding flight cancellation insurance to that purchase. Here are some additional notes:
— The program starts and ends in the same city: Mexico City.
— You should time your travel to arrive by late afternoon on Sunday, February 13. The program starts at 7 pm with introductions and a group dinner. Close to departure we will ask for your flight information so that we can provide a transfer from the airport to the hotel.
— You may depart Mexico City any time on Saturday, February 19. Once again a transfer will be provided.
This list was compiled in the hopes that you would find it useful in preparing yourself for departure or in continuing the learning experience after you return home.
Guide Books
A guide book will go a long way in answering many of your general questions about what things to do and where to eat during your free time. It will also typically provide a few words and phrases, sometimes a tip on pronunciation, and other useful things such as tipping guidelines, how best to obtain money, and maps.
Keep in mind that your St. Olaf hosts will not know the cities like the back of their hand! They are present to help influence the group experience, not to be an expert on tourism in each location. Thus, we recommend bringing a guidebook to help you make decisions about your free time.
What you probably don't need from a guide book is a comprehensive list of hotels (since that is handled for you on this program) and lots of details on how to traverse the country by train and the like.
My favorite guide books, then, are the ones that focus on what is special about a place and provide opening hours, admission fees, and lots of pictures. They can all be found at a large book store, at the online equivalents (amazon.com, bn.com, etc.), or even direct from the publisher at their web site. My three favorites are:
Eyewitness Travel Guides by DK (Dorling Kindersley) – often with full country guides as well as pocket guides for individual cities
Fodor's – they claim their Gold Guides are for "all travelers, particularly those who seek a good mix of the cultural and practical"
Insight Guides by Discovery Channel – one of the coolest channels on TV upholds its reputation with these guide books
~ Heidi Quiram, Study Travel Director
General
The Happy Traveler: Unpacking the Secrets of Better Vacations, by Jaime Kurtz
A psychology professor applies research on happiness and decision-making to enhance the experience of travel.
Travel as a Political Act, by Rick Steves
I've been sharing this same idea with travelers for years, captured here in the summary on amazon.com: "By sharing his experiences from Europe, Central America, Asia, and the Middle East, Rick shows how we can learn more about own country by viewing it from afar."
Two articles, each about a 3–4 minute read:
"What is Cultural Appreciation (And How It's Different From Cultural Appropriation)?" https://preemptivelove.org/blog/what-is-cultural-appreciation/
"The Difference Between Cultural Appropriation and Cultural Appreciation"
https://passionpassport.com/cultural-appropriation-appreciation/
The following list was prepared by your program leaders.
"The butterflies are back! Annual migration of monarchs shows highest numbers in years", Michael Levitt and Christopher Intagliata, All Things Considered, NPR, November 26, 2021.
"The Bounciness of Butterflies", Emma Pelton, Senior Conservation Biologist, Xerces Society; Elizabeth Crone, Professor, Tufts University; Cheryl Schultz, Professor, Washington State University, Published on the Xerces Society Blog, November 12, 2021.
The About Monarchs section of the Monarch Joint Venture's website features numerous resources and articles related to the species, on topics such as Migration, Life Cycle, Habitat Needs, Global Distribution, Annual Life Cycle, Butterfly Senses, and lots more. Monarch Joint Venture is a nonprofit organization with a national reach, based in Minnesota.
"Conservation Status and Ecology of the Monarch Butterfly in the United States", Jepsen, S., D. F. Schweitzer, B. Young, N. Sears, M. Ormes, and S. H. Black. 2015. NatureServe, Arlington, Virginia, and the Xerces Society for Invertebrate Conservation, Portland, Oregon.
Assessing the status of the monarch butterfly: On December 15, 2020, the U.S. Fish and Wildlife Service announced that listing the monarch as endangered or threatened under the Endangered Species Act is warranted, but precluded by higher priority listing actions. Read more about their official statement here:
Monarchs and Milkweed:
A Migrating Butterfly, a Poisonous Plant, and Their Remarkable Story of Coevolution
, 
Anurag Agrawal
, Princeton University Press, 2017.
Bringing Nature Home: How You Can Sustain Wildlife with Native Plants, Douglas W. Tallamy, Timber Press (OR), April 2009.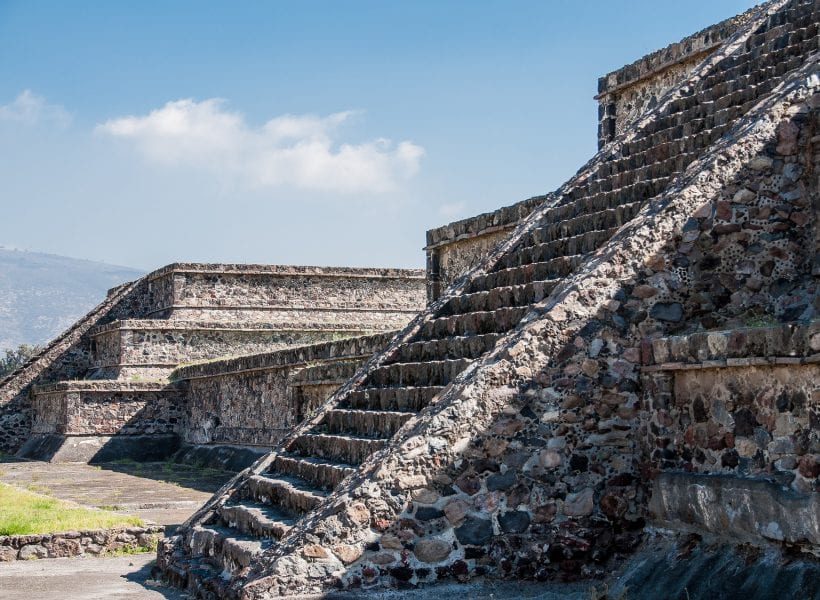 This program needs a minimum of 10 participants by October 1, 2021 to go. But don't wait until then to register — it could sell out much earlier. Registration will close October 1, 2021.
Ready to go?
Register Now