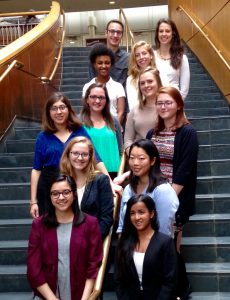 Major in RACE
The Race and Ethnic Studies major includes any one of the courses numbered Race 121-125, (usually 121 or 122) and seven other courses from at least three different departments, plus a senior project. One of the seven courses may be an independent study or research, and one may be an internship approved by the program director. Study off-campus on diversity topics is encouraged.
Unlike many majors, which prescribe sequences of courses, Race and Ethnic Studies allows students considerable freedom in choosing classes that fulfill their interests (and often, at the same time, fulfill general education requirements). Many RACE majors are double majors, because Race and Ethnic Studies courses complement many majors in the humanities, interdisciplinary studies, social sciences, and the fine arts.
Concentration in RACE
The Race and Ethnic Studies concentration includes RACE 121-122 and four other courses from at least two different departments.