Overview
The Race and Ethnic Studies senior project is a significant component of the Race and Ethnic Studies curriculum and is required of all majors. (For a full description of the program's graduation requirements please consult the college catalog.)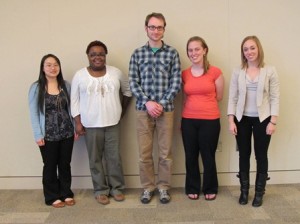 All graduating majors must complete an intermediate length interdisciplinary research paper, or other comparable project, reflecting knowledge of more than one Race and Ethnic Studies-related field. We have traditionally defined this as twelve (or more) pages of original text plus citations, or the artistic equivalent of such a paper.
Senior projects are supervised by a faculty member (project advisor) affiliated with the Race and Ethnic Studies program, ideally one teaching a RACE-related course the senior is taking or has taken. The project might be produced in conjunction with work in such a course. It will conclude with an oral presentation of findings, (or comparable performance or artistic display), before the assembled Race and Ethnic Studies faculty and interested students. This public presentation will be at the end of spring semester. The project advisor then certifies the project's satisfactory completion with the approval of the Race and Ethnic Studies faculty.
Timetable
Rising seniors are encouraged to plan early to meet the target dates below during their senior year.
November 1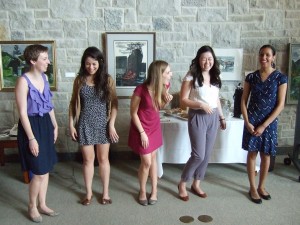 Confer with professors affiliated with Race and Ethnic Studies with whom you have 

studied or are studying to identify a project advisor.

Complete the Courses and Senior Project Form. (

For students who have completed this form before, you need only update it with your most recent coursework and senior project information. You do not have to fill out the whole form again.)
Tip: If you have questions about finding a project advisor or developing an appropriate project, please contact the Race and Ethnic Studies director.
December 1
Meet with your project advisor to establish a proposal and work plan with 

appropriate deadlines for reviewing drafts toward completing the project in May. The proposal's content should address at least two Intended Learning Outcomes for the Race and Ethnic Studies major.

Send a copy of the proposal to the program director, advising of specific needs (e.g. performance space for a theatrical production) for its presentation in May.
May 1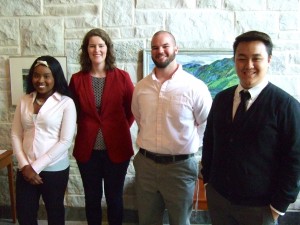 Email the program director a one-paragraph description of your project and 

begin preparing

for the senior project presentation.
Tip: Traditionally, seniors present their projects at a gathering of Race and Ethnic Studies faculty and interested students during the second Wednesday of May. The presentation may take the form of a poster session, paper colloquium, or artistic performance depending on the nature of the student's project. The faculty of Race and Ethnic Studies review the projects and decide whether to approve them.
Reading Day
Deadline for the project advisor to certify the project, which has been approved 

by the faculty. The project advisor notifies the program director of the project's satisfactory completion, and the senior is then awarded a major in Race and Ethnic Studies pending fulfillment of all required coursework.