St Olaf Music Ensembles
St Olaf College is well known for their award winning ensembles. With seven large choirs, three jazz bands, two large bands, two full orchestras and a variety of smaller ensembles nearly 1/3 of the St Olaf Campus is involved in Music on the Hill.
Each year around 500 students participate in the Christmas Festival on campus that is rebroadcast around the country during the Holiday Season.
Students involved in St Olaf Band, St Olaf Choir, & St Olaf Orchestra tour Nationally each year and internationally on a rotational basis.
Students in ensembles participate in several performances throughout the year including Family Weekend, Children's Concert, Chapel Service, Commencement and more.
1000+
Students participate in some type of Music Ensemble while they are at St Olaf.
500+
Will participate in five Choirs and Orchestra during Christmas Fest.
290+
Students will tour nationally with an ensemble.
100's
Of students participate each semester in our chamber ensemble groups.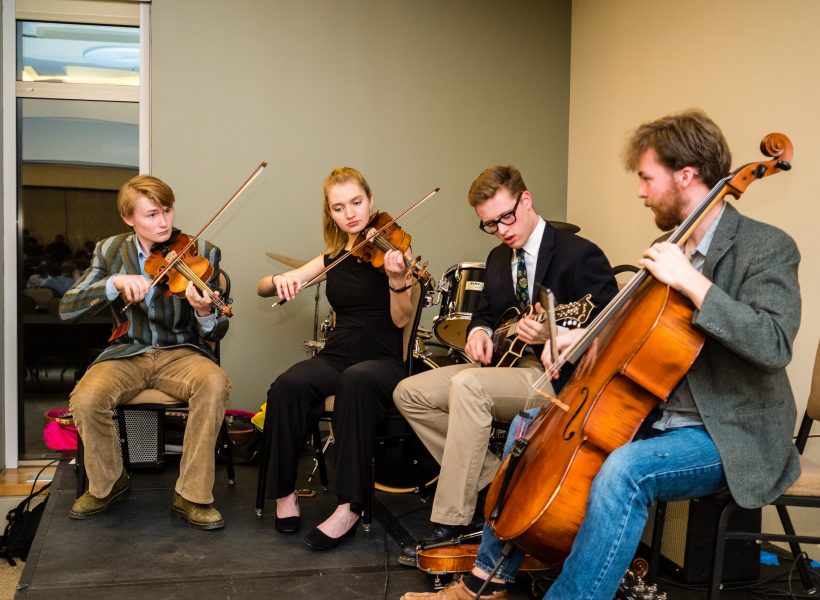 Chamber Music at St Olaf
The Music Department offers a variety of chamber groups for students to come together in a smaller more intimate setting. From string quartets to brass quintets to piano trios our chamber music program has a place for everyone.
Chamber Music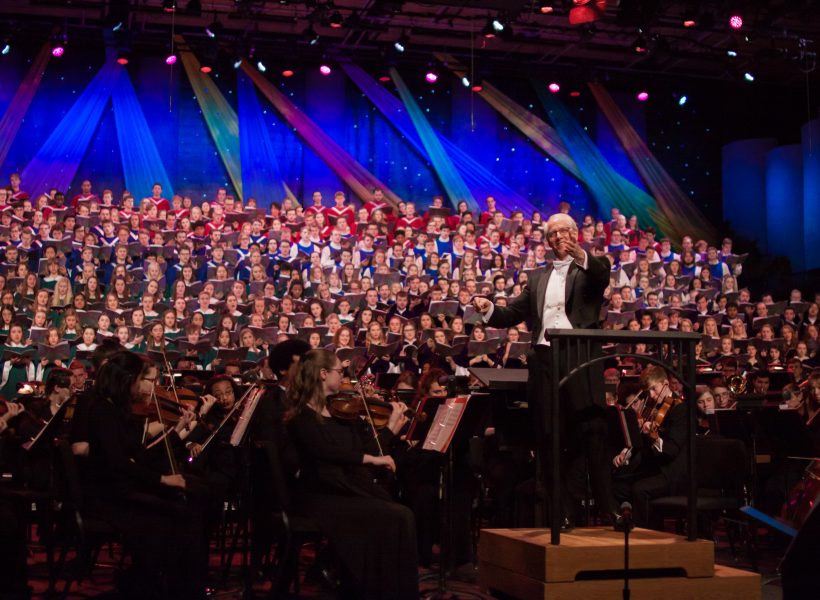 St Olaf Christmas Festival
Every year over 500 students in five Choirs and Orchestra come together to present Christmas Fest to St Olaf and the community. Each year St  Olaf Christmas Festivals are broadcast on public broadcasting across the nation as part of their holiday programming.
St Olaf Christmas Festival