A Culture of Safety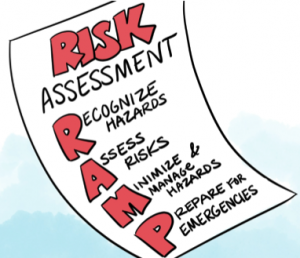 St. Olaf College recognizes the following statements from the Occupational Safety and Health Administration (OSHA) "Laboratory Standard" (29 CFR 1910.1450, Appendix A), and strives to ensure that its employees and students are provided with the resources necessary to work safely in a laboratory setting:
Safety and training programs shall promote the safe handling of chemicals, from ordering to disposal, and the training of laboratory personnel in safe practices.
Laboratory personnel must realize that the welfare and safety of each individual depends on clearly defined attitudes of teamwork and personal responsibility.
Learning to participate in this culture of habitual risk assessment, experiment planning, and consideration of worst-case possibilities—for oneself and one's fellow workers—is as much part of a scientific education as learning the theoretical background of experiments or the step-by-step protocols for doing them in a professional manner.
A crucial component of chemical education for all personnel is to nurture basic attitudes and habits of prudent behavior so that safety is a valued and inseparable part of all laboratory activities throughout their career.
YOUR SAFETY DEPENDS ON YOUR KNOWLEDGE AND YOUR BEHAVIOR!!