The Piper Center is committed to helping all students leverage their liberal arts education to achieve their full potential. Students enrolled at St. Olaf College benefit from programs and resources in the following areas: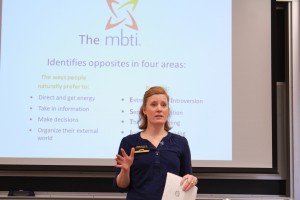 Career coaches help students develop, implement, and evaluate career and life plans while collaborating with academic departments to integrate concepts of career development into courses of study. Career Education workshops and events are designed to help students identify their vocation and refine their professional skills. Piper Center coaches and peer advisors provide the tools to guide students toward a meaningful career or post-graduate opportunity.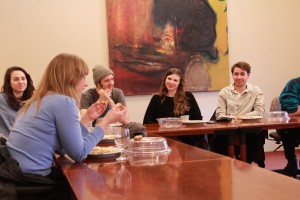 The Piper Center facilitates interaction between students, alumni, and parents with the goal of developing career mentoring relationships. Students respond positively to alumni willing to help them in the vocational discernment process, and alumni and parents respond positively to outreach efforts by the college, especially when those efforts directly benefit students.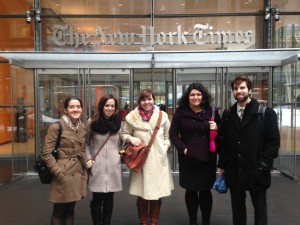 The Piper Center provides opportunities for students to explore the career paths of hundreds of St. Olaf alumni and parents in cities such as Chicago, Denver, New York, San Francisco, Seattle, and Washington. The trips occur during fall, Interim, and spring breaks.
Handshake and On-Campus Recruiting
Handshake is the Piper Center's online career management tool where students can find details on all upcoming workshops, events, fairs, job and internship postings, and on-campus recruiting. In addition to postings specific to St. Olaf, students also have access to the Liberal Arts Career Network (LACN) and the Nationwide Internships Consortium (NIC) – thousands of internship and job opportunities shared by a consortium of select national colleges and universities.
Eighty-one percent of employers expect students to complete an internship or community-based field project to connect classroom learning with real world experiences. The Piper Center supports several cohort-based internship programs and provides funding for unpaid or underpaid internship opportunities throughout the world.
Investing in Student Innovators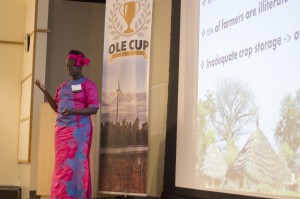 With the shifting economy and rapidly changing markets, entrepreneurial skills are more important than ever before. Our changing society requires innovative thinking and an entrepreneurial spirit. the Piper Center makes significant investments in student-run businesses, entrepreneurial internships, and college-wide events that harness student creativity and energy.
Self-Assessment and Vocational Discernment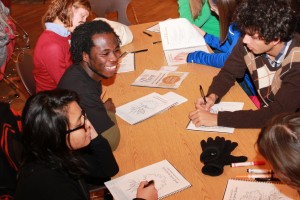 Critical self-assessment and vocational discernment tools are provided to students in their first two years. Centered on the question "Who am I?" the Focus on First-Year program helps first-year students understand how they gain energy, gather information, make decisions, and approach life. The Quo Vadis Sophomore Retreat focuses on the question "Where am I going?" and helps sophomore students identify their values, interests, skills and abilities.