Piper Center for Vocation and Career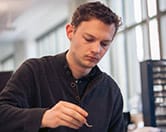 April 24, 2017
Three St. Olaf College juniors have earned recognition in two science scholarship competitions. Kieran Berton '18 and Laura Moore '18 received honorable mentions i ...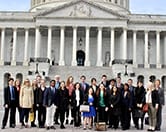 April 14, 2017
A few weeks ago, Sean Heaslip '16 briefly stepped away from his work on the United States Senate's Environment and Public Works Committee to talk to current St. Olaf ...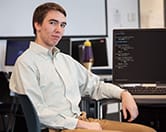 April 3, 2017
Want to know all about Olaf? Just ask St. Olaf College student Elijah Verdoorn '18. Verdoorn led the creation of the latest version of a mobile app called "All Ab ...