Explore careers in the arts and connect with St. Olaf alumni, parents, and friends of the college working in music, theater, dance, visual arts, arts management, arts education, art therapies, photography, creative and design careers. The event, held in a Twin Cities' arts venue, is a place where inspired conversation and connecting can occur among Oles past and present.
Sunday, April 22nd, 2018
Concert 2-3:30 p.m., Ole Arts program 3:30-5:30 p.m.
Orchestra Hall
1111 Nicollet Mall
Minneapolis, MN 55403
Registration Opening Soon!
---
Ole Arts will follow the premier of The Path, composed by Justin Merritt (Professor and Chair of the St. Olaf Music Department).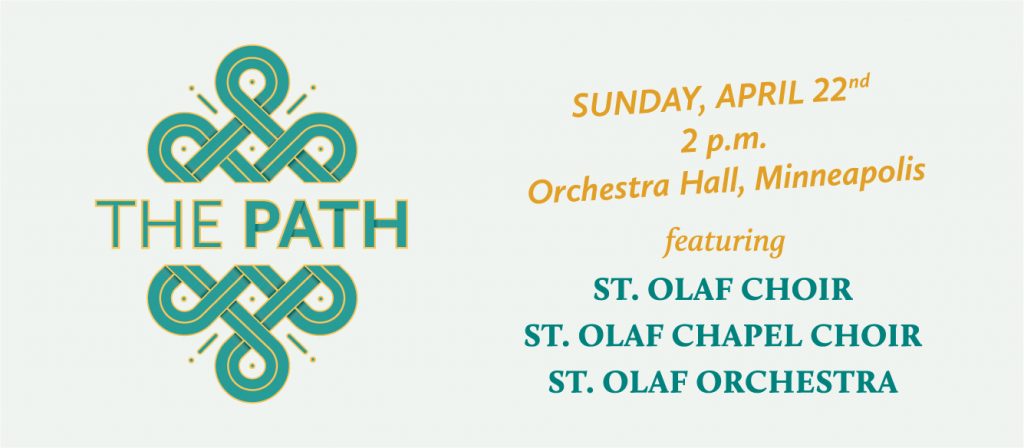 A World Premiere Buddhist Cantata by Justin Merritt St. Olaf College presents The Path, a concert-length cantata based on texts from the Pali Canon, the most ancient Buddhist scriptures. This world premiere, conducted by Steven Amundson, will feature performances by over 300 musicians, including the St. Olaf Choir, St. Olaf Orchestra, St. Olaf Chapel Choir, and soloists Tracy Engle, soprano; Tammy Hensrud, mezzo, and Alan Dunbar, tenor.
Find ticket information at stolaf.edu/tickets or call 612-371-5656.