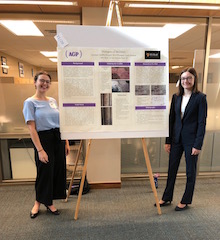 Current Events (2019-2020)
Classics Conversation Table (all welcome): Monday evenings, 6:00-7:00 p.m., Buntrock 221
Greek Lab, Sun., Tu., Th., 6:00-7:30 p.m., TOH 114 (for Beginning Greek students)
Latin Lab, Sun., Tu., Th., 7:30-9 p.m. in TOH 212 (for Beginning Latin students)
Classics Kickball Game, Sun., Sept. 15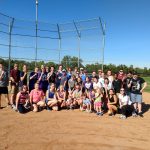 "Origins of the Last Will and Testament in Ancient Greece and Rome" — guest lecture by Charles Bressman (St. Olaf '79), Mon., Sept. 23, 2019, 7 p.m., RNS 150
14th Annual St. Olaf Olympics, Sat., Oct. 18, 2019, 2 p.m., Old Main Field; to see photos, click here.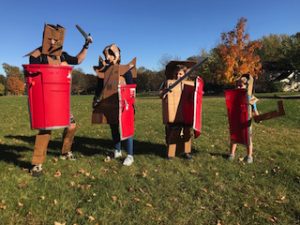 Summary of 2018-2019:
Collaborative Undergraduate Research & Inquiry (CURI) Summer Project: Dialogues of the Dead: Ancient Graffiti Project 2019 Pompeii Field Session (JuliAnne Rach '20 and Libby Barth '21; Supervisor: Prof. Kyle Helms)
"Caesar and the Battle of Alesia" — guest lecture by Prof. John Bonin (U.S. Army War College), Thur., Oct. 15, 2018, 7 p.m., Library 525; to see the diorama, click here.
Latin, Greek, & German Christmas Caroling, December 7, 2018
"No Male and Female? The Fluidity of Gender in Classical and Early Christian Texts"— guest lecture by Prof. Julia Kelto Lillis (Luther College), Thur., Mar. 14, 2019, 7:30 p.m., Heritage Room
"Foundling Plots in Greek Drama" — 3rd Annual James M. May Lecture in Classics, Prof. Gwendolyn Compton-Engle (John Carroll University), Thur., Apr. 25, 2019, 7 p.m., Viking Theater; to listen to the live stream, click here.
19th Annual Loomis Latin & 18th Annual Groton Greek Translation Contests, May 1, 2019, 3-9 p.m., Tomson 310
"Sardis: Capital of Lydia, Birthplace of Coinage" — guest lecture by Prof. William Bruce (Gustavus Adolphus College), sponsored by the Society for Ancient History, May 2, 2019, 6 p.m., Library 525
9th Annual Lamb Roast, May 4, 2019, 5 p.m., Thorson Lounge
Bacchanalia, May 11, 2019, 5 p.m., Prof. Reece's house
Commencement Day Reception, May 26, 2019, Tomson Hall Atrium