Alumni: we want to hear from you! Please fill out this short survey about your time since graduation.
Through the Piper Center, students can find more information about life after graduation from St. Olaf. They have prepared resources profiling recent alumni from the Classics program, including representative First Destinations and alumni contact information.
---
Congratulations to our wonderful graduates!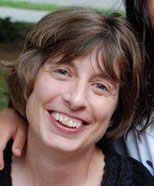 Read this news feature on Kris Coffman '13, Ph.D. student in Classical and Near Eastern Languages at the University of Minnesota.
Gwendolyn Compton-Engle '92 Professor of Classics at John Carroll University, has published Costume in the Comedies of Aristophanes (Cambridge University Press, 2015).
Sister Cecilia Maria (Kirstine Wynn '06) has taken her final vows as a Passionist Nun at St. Joseph Monastery in Whitesviile, Kentucky. Meanwhile Nicoletta (Sydney) Freedman '09 is a Georgian Orthodox novice at the Sacred Monastery of St. Nina in Union Bridge, Maryland, and Matthew Steenberg '01 is now the Rt. Rev. Dr. Irenei, Bishop of Sacramento in the Russian Orthodox Church Outside of Russia!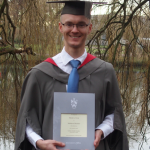 Carson Koepke '14 (shown in the photo) has received his Master of Arts in Medieval Studies from the University of York. Hilary Lehmann '04 has earned her Ph.D. in Classics at UCLA (dissertation: "Feeling Home: House and Ideology in the Attic Orators"), and Martin Shedd '11 has earned his Ph.D. in Classical Studies from Indiana University (dissertation: "Inventing Free Speech: Authority and Genre in the Historia Augusta").
Click here to download a PowerPoint of alumni news from previous years.