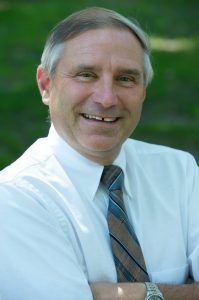 The James M. May Lecture in Classics was endowed in 2015 to ensure that the study of Greek, Latin, and the classical world continues to thrive at St. Olaf College. Every year the Department of Classics invites a prominent American or international scholar to come to the campus as a guest lecturer. The scholar delivers a public address, visits classes, and meets with students, faculty, and other members of the community.
Funded by generous contributions from alumni and friends, the lecture series is named in honor of James M. May (left), Professor of Classics, who retired from St. Olaf in 2017 after a distinguished 40-year career as teacher, scholar, administrator, and mentor for generations of students.
2017 May Lecture Poster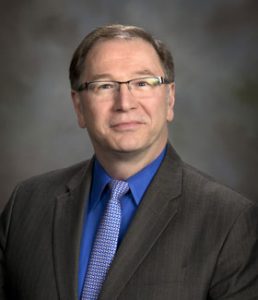 The inaugural lecture, "Isocrates and Cicero: Ancient Orators in the Modern Classroom," was delivered by Dr. Terry L. Papillon (right), St. Olaf Class of 1980, Dean of the College and Professor of Classics at the University of the South (Sewanee), on Monday, March 27, 2017. An archived stream of the lecture is available here.
The 2018 May Lecture, "Philology and the Future of Work," was delivered by Dr. Gregory R. Crane, Professor of Classics and Winnick Family Chair of Technology and Entrepreneurship at Tufts University, on Wednesday, April 25, 2018. A recording of the lecture is available here.