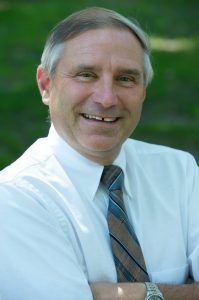 James M. May, Professor Emeritus of Classics
(taught at St. Olaf from 1977 to 2017)
E-mail: may@stolaf.edu
B.S. Ed. (Latin & English), Kent State University, 1973
Ph.D. (Classics), University of North Carolina-Chapel Hill, 1977
Jim May is the author of many articles and chapters on Cicero, classical rhetoric, and Latin pedagogy, as well as a book entitled Trials of Character: The Eloquence of Ciceronian Ethos (University of North Carolina Press), an annotated translation (co-authored with Jakob Wisse) of Cicero's On the Ideal Orator (Oxford University Press), two textbooks, 38 Latin Stories (Bolchazy-Carducci Publishers) and 46 Stories in Classical Greek (Hackett/Focus Publishing), both co-authored with Anne Groton, and A Cicero Reader: Selections from Five Essays and Four Speeches with Five Letters (Bolchazy-Carducci Publishers).  He also edited Brill's Companion to Cicero: Rhetoric and Oratory. His most recent book is How to Win an Argument: An Ancient Guide to the Art of Persuasion (Princeton University Press).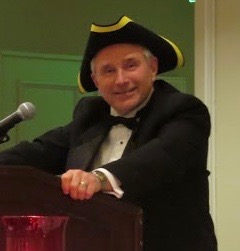 May has held two NEH Fellowships for College Teachers and directed two NEH Summer Seminars for School Teachers.  In 1986 he received an Award for Excellence in the Teaching of the Classics from the American Philological Association. He has served the APA (now the Society for Classical Studies) in many capacities including Vice President for Education, Vice President for Professional Matters, and member of the Board of Directors. Former President of the Classical Association of Minnesota and the Classical Association of the Middle West and South, he was CAMWS Orator for 16 years (see the photo of him delivering his formal ovationes at the Annual Meeting in Williamsburg).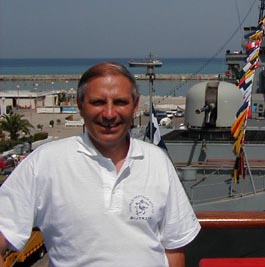 Winner of  the Sears-Roebuck Foundation Teaching Excellence and Campus Leadership Award in 1991, May was Associate Dean for Humanities at St. Olaf College from 1997 to 2001, Provost and Dean of the College from 2002 to 2011, and Kenneth O. Bjork Distinguished Professor from 2014 to 2017.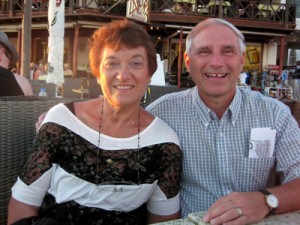 In his spare time May competes in handball, restores antique trucks, cars, and tractors, grows grapes, builds harpsichords, plays baroque instruments, chants (Gregorian-style), and sings in a Renaissance chamber choir. To see and hear the tortoise-shell lyre that he constructed, click here. Besides having visited Greece more than 30 times, May's greatest claim to fame is having been one of 170 rowers who powered the trireme Olympias, a replica of an ancient Greek warship, around the Aegean Sea in 1990. He is married to Donna, a professional singer, choir director, and retired high-school music teacher. They have two sons, Joseph (married to Bethany) and Michael (married to Sheila), two grandsons, Augustus James (2015) and Beckett Patrick (2018), and two granddaughters, Charlotte Marie (2018) and Ivy Athena (2020).