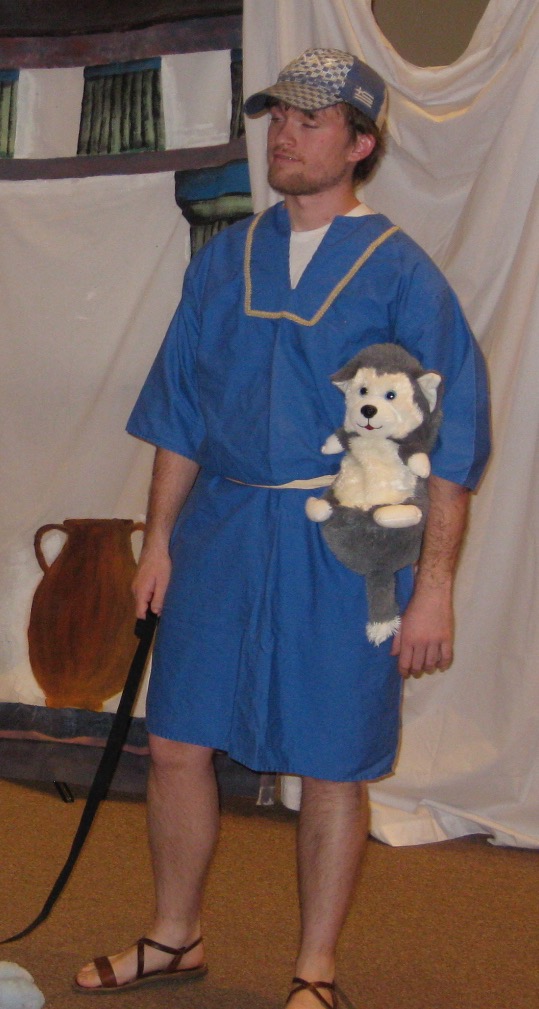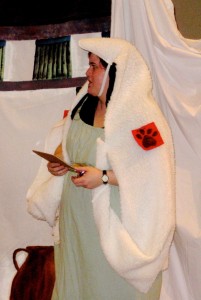 Every other year, St. Olaf students perform one of Plautus' Roman comedies or one of Menander's Greek comedies in a musical mixture of English/Latin or English/Greek. Each performance runs 50-55 minutes with no intermission. The troupe goes on tour to other schools in the area.
Most recent production:  Plautus' Curculio (2016). At left the slave Palinurus takes his master's dogs for a walk; at right Curculio wears a furry disguise. Upcoming production: Menander's Dyskolos (March 7-10, 2018).
For more on the plays, see this article in Didaskalia. DVD's are available from the director, Prof. Anne Groton.