Overview
The Department of Classics at St. Olaf College offers a full range of courses in the languages, literature, and culture of ancient Greece and Rome. Five majors are available: Greek, Latin, Classics (Greek and Latin combined), Ancient Studies, and Medieval Studies. The last two are interdisciplinary majors, each with a core of required courses; students design the rest of the major themselves by selecting courses from different departments.  If students are interested in Latin Education, they should consider a Latin major with K-12 teaching license.
Click here to see a list of current St. Olaf students with declared majors in Classics, Greek, Latin, Latin Education, Ancient Studies, or Medieval Studies.
Language Instruction
The Greek taught at St. Olaf College is ancient Greek, not the modern language spoken in Greece today. Greek 111 and Latin 111 are introductory courses. New students who have previously studied ancient Greek or Latin should write to the department chair, Prof. Anne Groton, for advice about which course would be best for them to take. (We do not use a placement exam.) For the department's policy on Advanced Placement (AP) and International Baccalaureate (IB) Exams, click here.
Some students take Greek courses or Latin courses to satisfy the college's foreign language requirement, some to improve their verbal and analytical skills, some to prepare for careers in education, journalism, law, medicine, government service, or museum and library studies, some from a desire to learn how to read Homer, Plato, Cicero, Vergil, and other classical and medieval authors in the original Greek or Latin, some just for the challenge and the fun of it. Students who plan to attend seminary or do graduate work in theology are encouraged to take Greek for at least four semesters.
Classics Courses
Classics courses appeal to students who desire a broad background in the humanities. During January the department offers both an on-campus Classics course and a Classics interim abroad, either Classical Studies in Greece or Classical Studies in Italy.  Up to thirty students spend the month traveling with a faculty member, visiting museums and archaeological sites while studying ancient history and art. Courses in Greek and Roman history are taught each year by members of the St. Olaf History Department. In addition St. Olaf students have permission to take many of the courses offered by the Department of Classics at Carleton College.
For more detailed information about the Classics, Ancient Studies, and Medieval Studies programs, click here.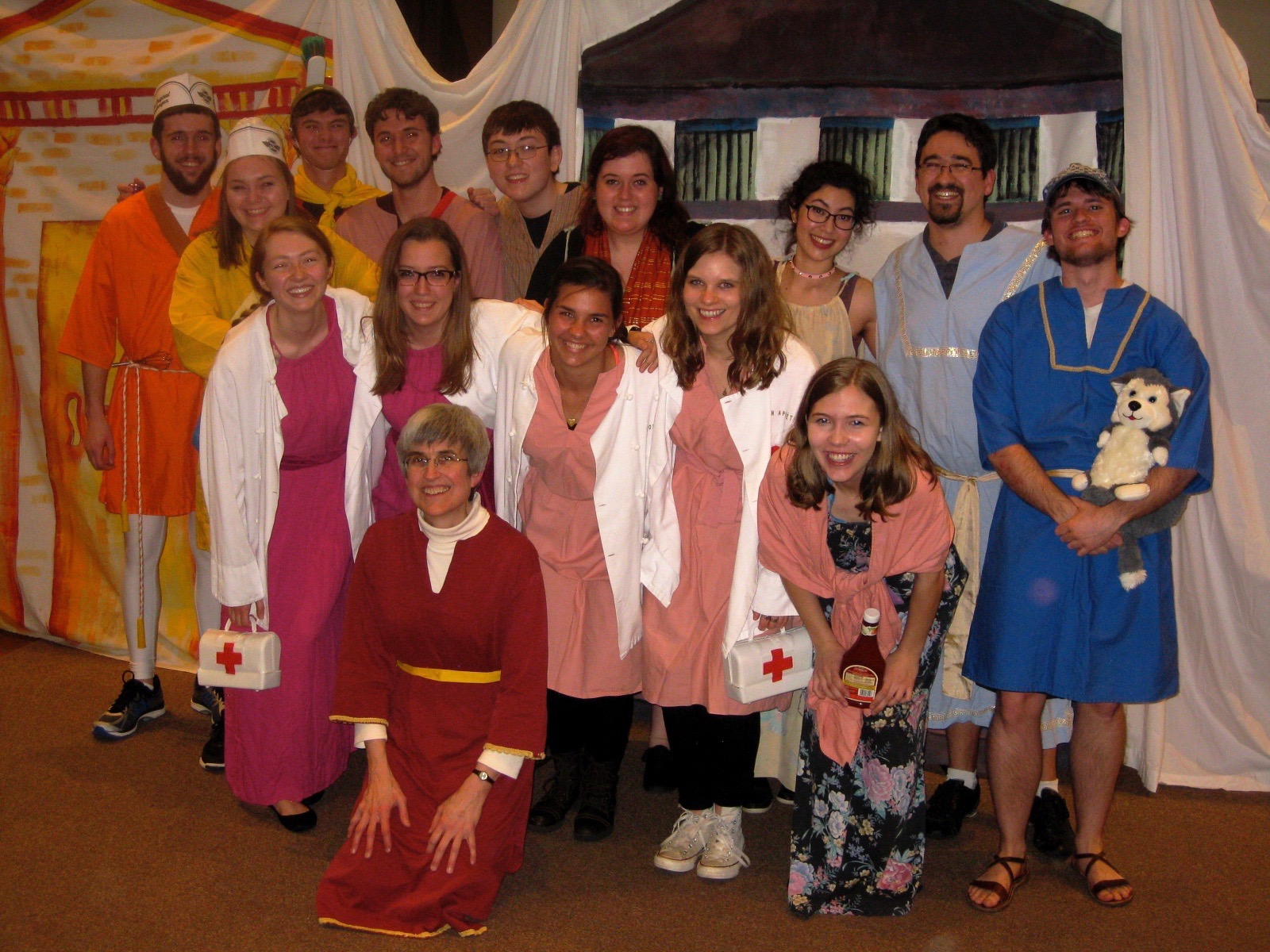 Beyond the Classroom
Every two years St. Olaf students stage an ancient Latin or Greek play in a musical mixture of Latin/Greek and English, taking the show on the road to other schools and colleges in the area. Guest lectures, films, athletic contests, caroling, a lamb roast, and a weekly Classics Conversation Table are among the many co-curricular events that Classics students at St. Olaf enjoy.
Read more about Classics Plays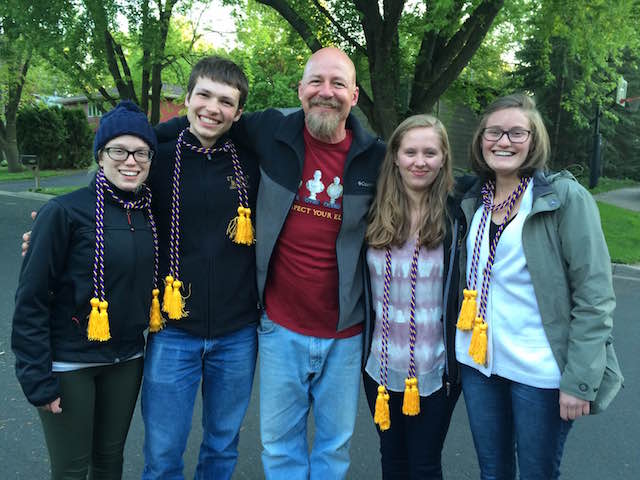 Classics Honor Society
St. Olaf College has an active chapter (Delta Chi) of Eta Sigma Phi, the collegiate honorary society for Classical Studies. Students enrolled in the fourth semester of Greek or Latin are eligible for membership. Delta Chi has hosted the Eta Sigma Phi national convention three times (1985, 2005, and 2019).
Read more about the Classics Honor Society
After St. Olaf
St. Olaf graduates have recently completed or are now enrolled in M.A., M.A.T., or Ph.D. programs in Classics, Archaeology, Near Eastern Studies, or Medieval Studies at Indiana University, Pennsylvania State University, the University of Arizona, the University of British Columbia, the University of California-Los Angeles, the University of Chicago, the University of Colorado-Boulder, the University of Georgia, the University of Glasgow, the University of Illinois-Urbana/Champaign, the University of Limerick, the University of Massachusetts-Amherst, the University of Minnesota, the University of Southampton, the University of Texas, the University of Virginia, and Washington University-St. Louis.
Study Abroad Opportunities