The Norwegian House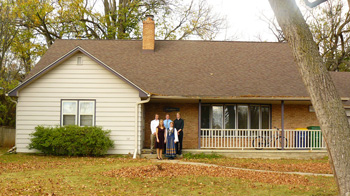 The Norwegian House (Swanson House) is one of several Honor Houses at St. Olaf College. It is a two-story home with two bedrooms on the first floor and three on the second floor, providing space for five students. This fall, there are five students living in the house, one Norwegian and four Americans.
The students living in the Norwegian House have two main goals: 1) to create a Norwegian environment in the house by speaking Norwegian on a regular basis and incorporating Norwegian culture into their daily routine, and 2) to organize a variety of co-curricular activities for St. Olaf students as well as larger public events for the entire Northfield community. The Norwegian House co-sponsors many of its activities with the on-campus Norwegian Club. See the photo galleries below.
Students in the Norwegian House
The Norwegian Language Assistant for the 2019-2020 academic year is Truls Hansen. In addition, there are four American students in the house.  The students in the house organize weekly events such as Norwegian Conversation Table and Homework Help as well as larger events such as the Film Series, the Christmas Chapel, and the 17th of May celebration.
WELCOME TO THE NORWEGIAN HOUSE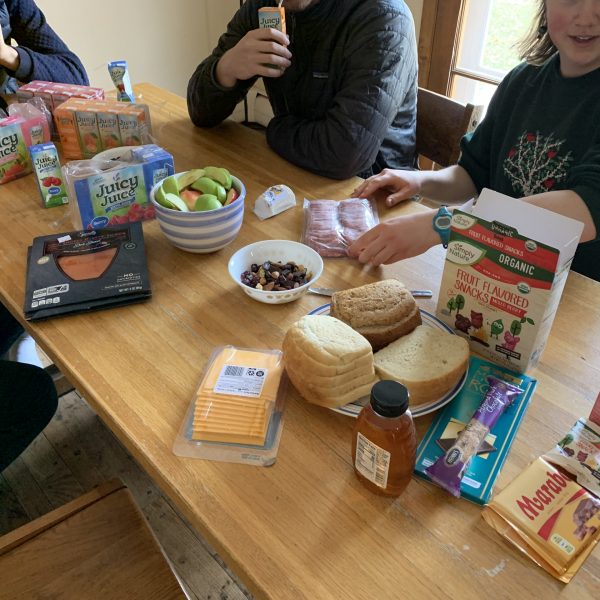 Welcome Party Treats. Local and international goodies to share.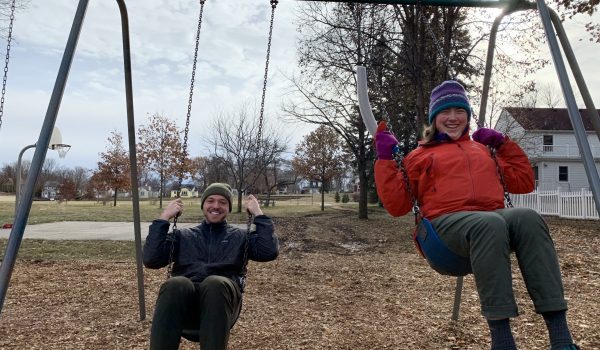 Swinging at Way Park a few blocks down the street.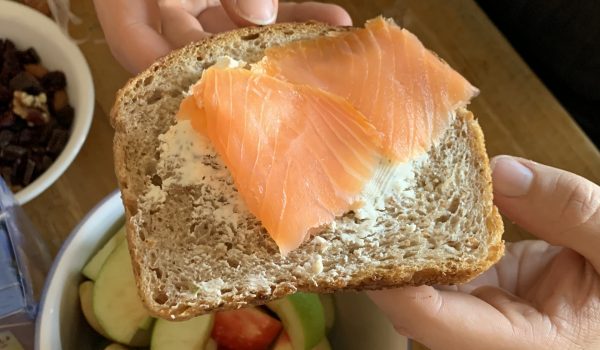 Traditional treat of smoked salmon. YUM!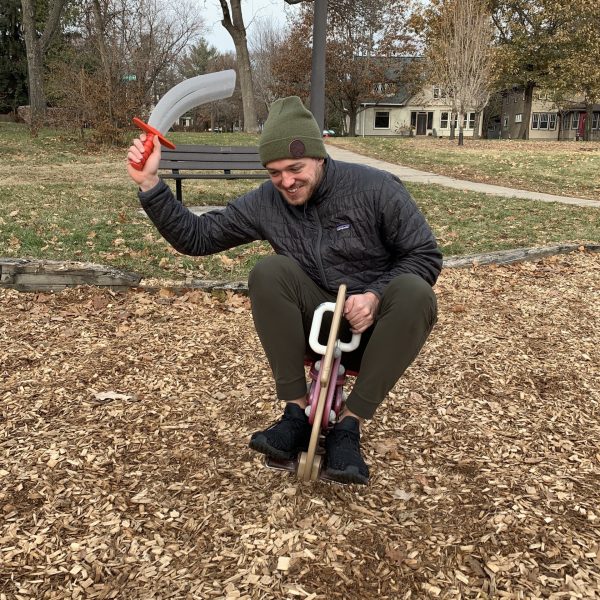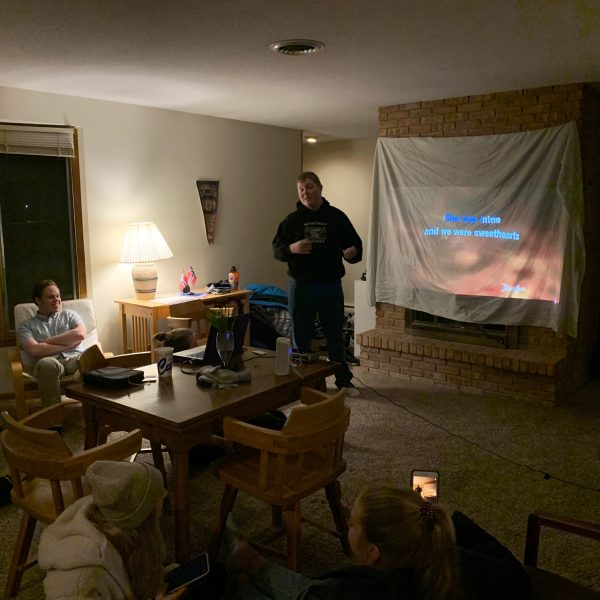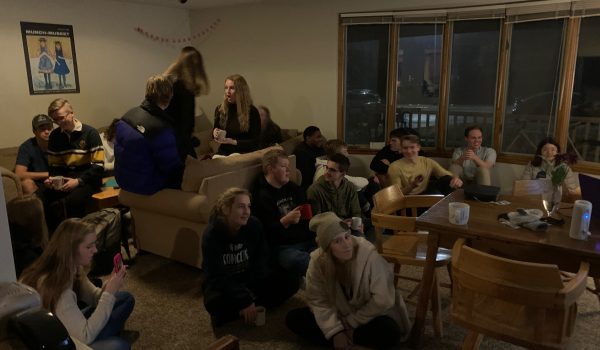 The Norwegian House can fit a good sized audience.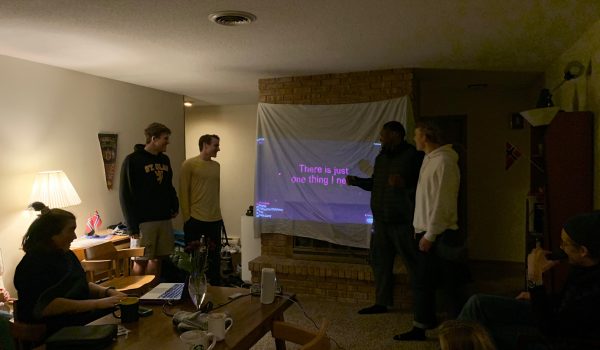 Don't worry there are songs in English too!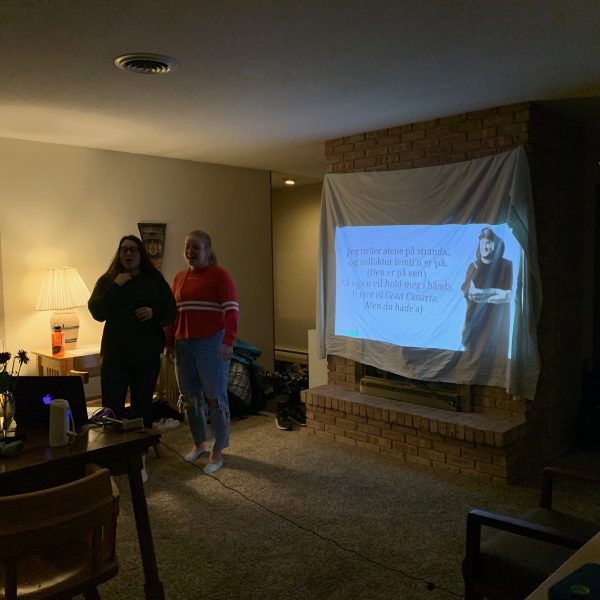 One of the best ways to learn a new language is to sing it. The stage is yours.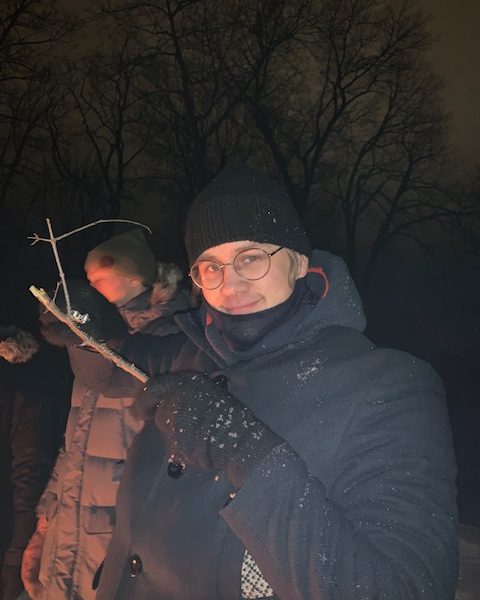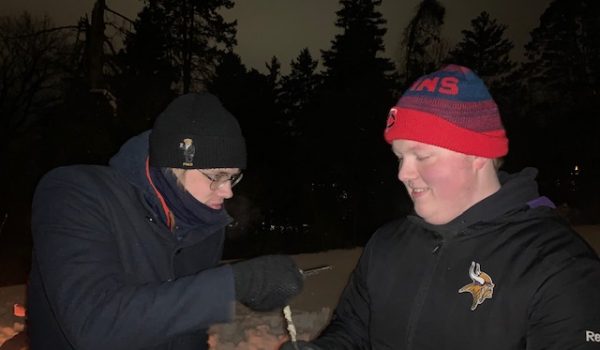 Prep your stick for a traditional treat. Bonfire Bread!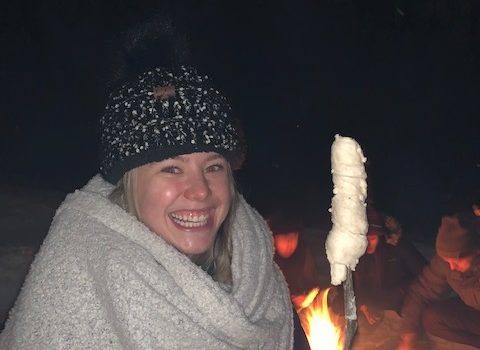 Norwegian stick bread, or also called Bonfire bread. YUM!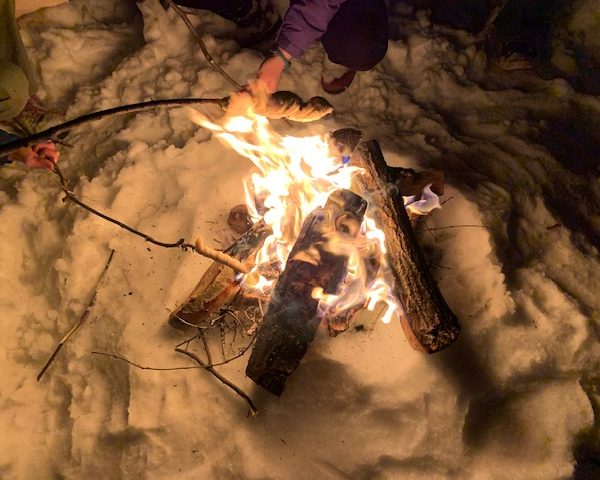 Nothing like a good fire and good bread to bring friends together.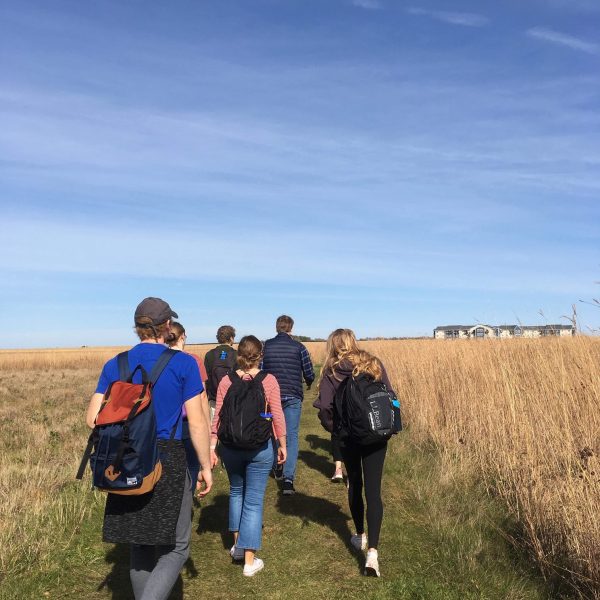 Enjoy the natural trails of St. Olaf.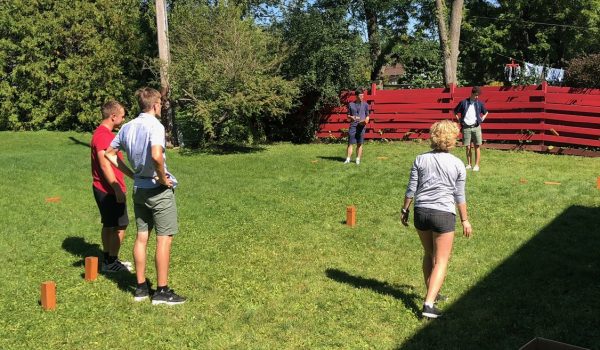 Play games with the house members in our back yard area.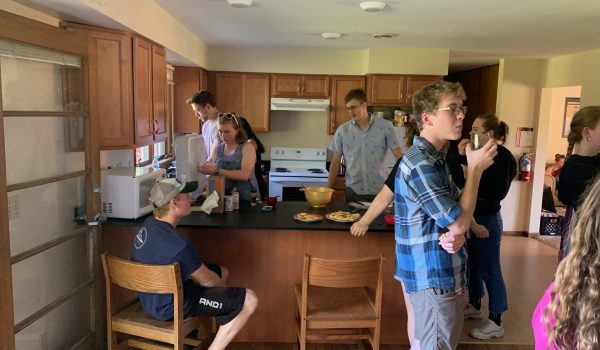 Our nice open kitchen allows for a great gathering place.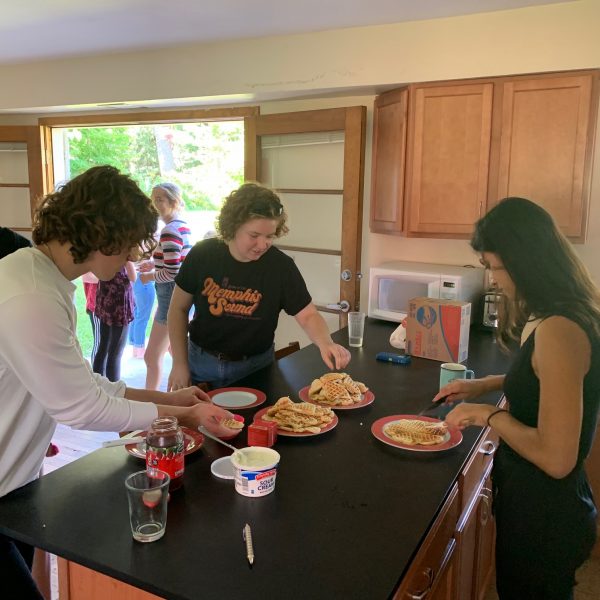 Waffles! And plenty of them.